Re: One on one swap - For Brandon
Well since Ron insists on us being serious - ive better get started.
I started laying out the core - which is 1/4 inch slinker cord filled with BB for a foot - then inside is tied a 3/16" slinkercord filled with 3 layers of 550 paracord of variating lengths.
on the pic below i have tried to show how it will end

made a small notch in the 6mm stainless steel handle - the whole area where the core is attached is grinded with taper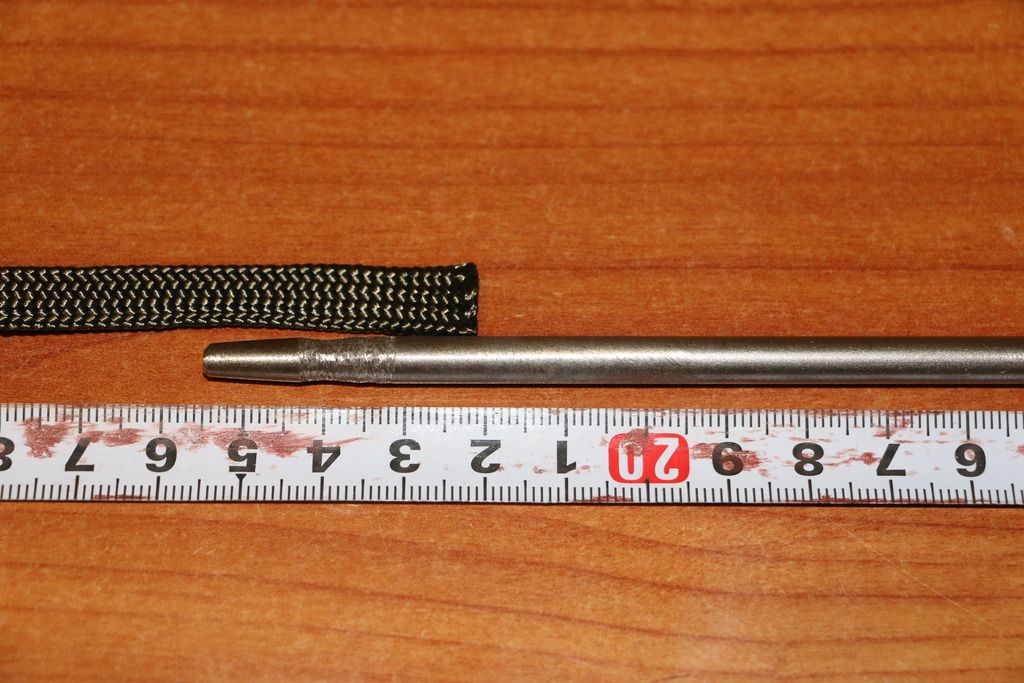 4 layers of cord ready to be bound into the slinkercord
Core ready to be filled with a foot of BB - the constricters knot on the core holds the 4 layers of cord
filling in BB - brass tube makes it quick and easy
BB filled in - core attached to handle - pls note that the bb filled portion has a smaller diameter than the rest of the core.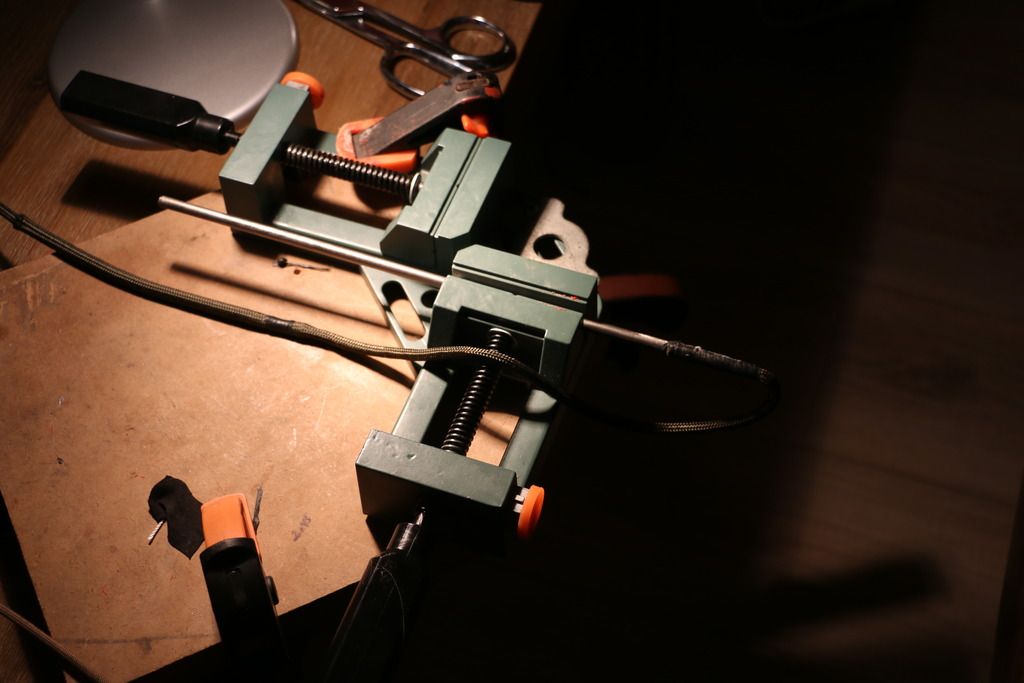 A bolster of Canadian made cloth hockey tape is added as bolster for two reasons. One to get the diameter even - second - to prevent the BB to shift around when i start binding.
First binding with artificial sinew (ran out of the german engineered Etape)
tomorrow time for first belly