Re: This is the Gallery of "Wolf Creek Whips" - Rachel McCollough
RLM-102
I'm really pleased with this new whip, it is a simple straight up working tool but it's a new design for me- the core and belly are made a bit different. I've made a few like this and I'm happy with the way it turned out.
8' 14 plait single belly cow whip in rust/chocolate brown.
15" Goncalo Alves handcut handle, wood from Whip Nation.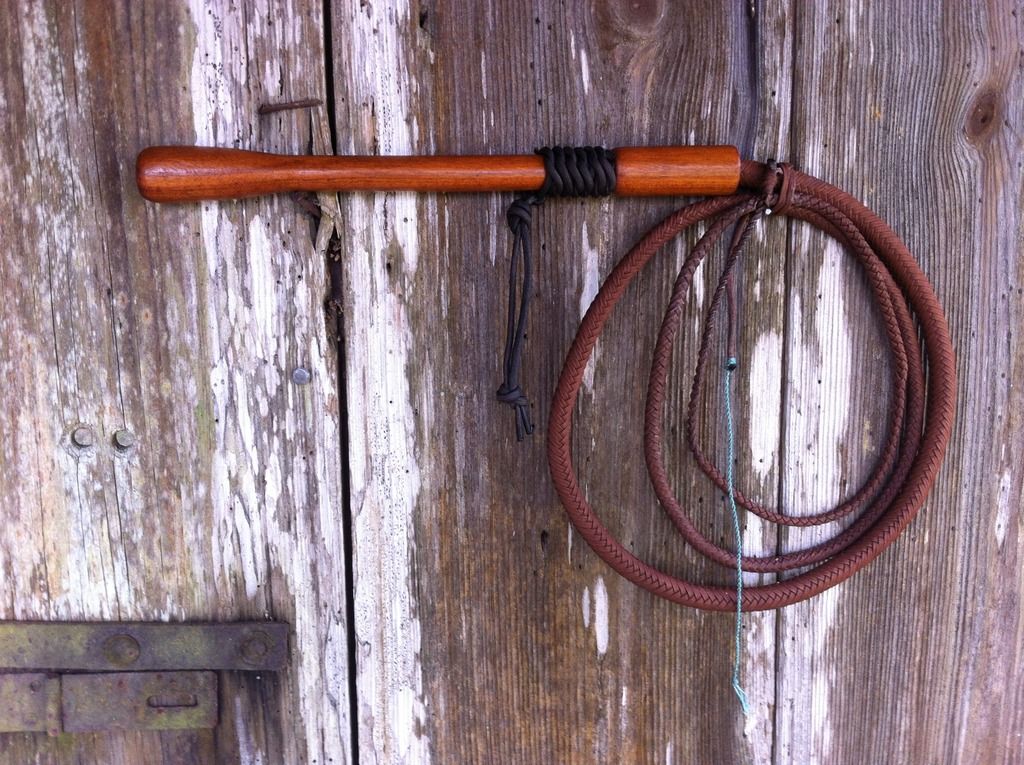 Video:
https://youtu.be/ZAwQ6fXn_rQ
Inch by inch.