Topic: The postman always rings twice
I got post from United Kingdom... and a huge surprise! A package with Rogers Charity Donation whip.
Roger, first of all, I would like to thank you. The whip it's simply fabulous for two main reasons: Firstly, and more importantly, it has a story associated with, a story about modern humanity and community effort. Secondly, this whip, from my own personal point of view, is made just for me! I love in particular the combination of the colour scheme. The orange and yellow combined with the shade of black are perfect, because, this are the colors of the Indiana Jones emblem!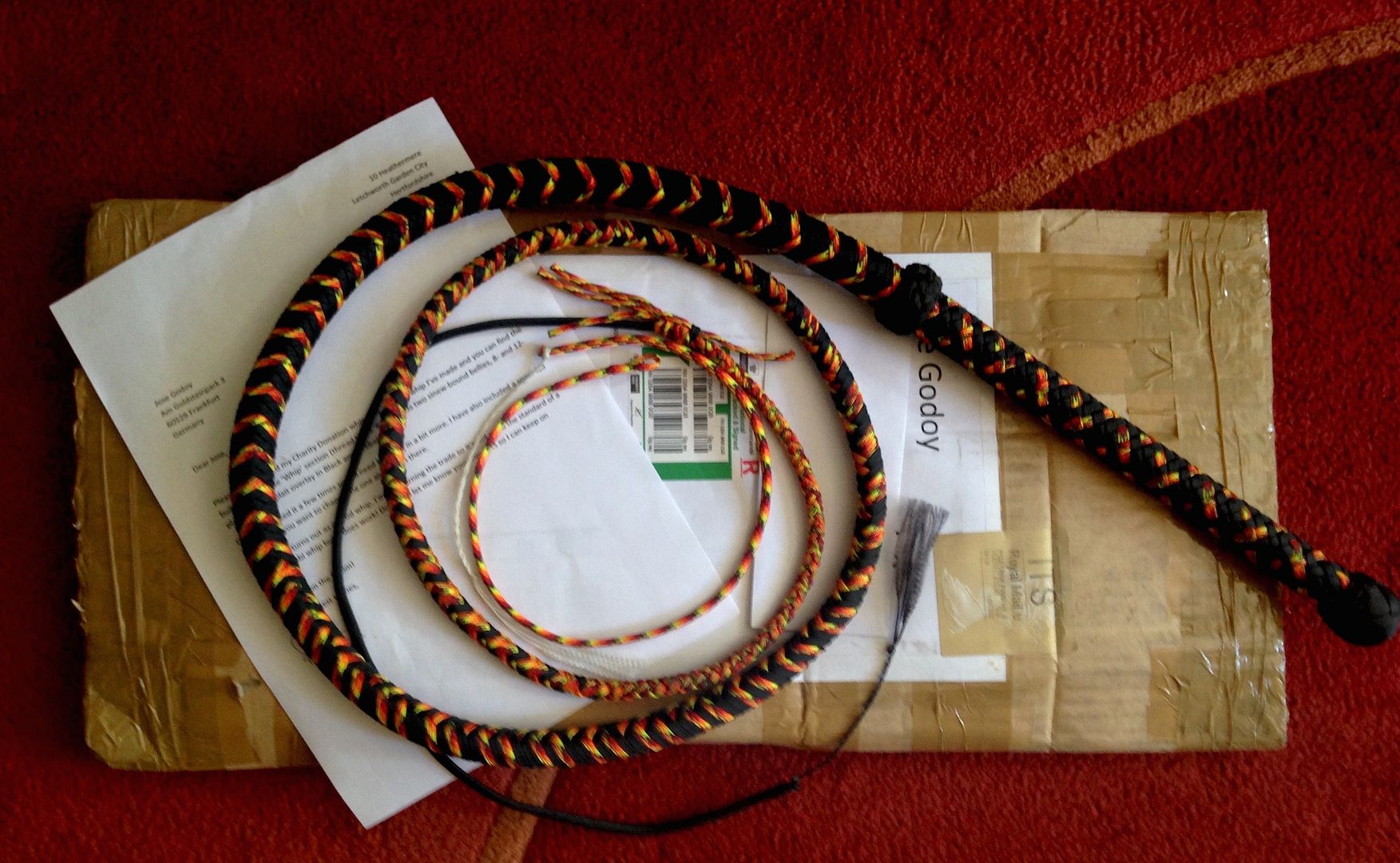 I will start to crack the whip in the next days.
jose